How to Pay Influencers on TikTok [For Online Store Owners]
Learn how to pay your influencers on TikTok. Simply assign them a share of your product's profits.

Table of Contents
TikTok is a popular social media app that allows users to post short, creative videos. As an online store owner, you may have noticed that many TikTok influencers promote products in their videos, helping other businesses reach a wider audience. But how do you pay influencers on TikTok for their marketing efforts?
You can pay influencers on TikTok using CollabPay. Simply install the app on your online store and open CollabPay's dashboard, where you can invite influencers (Collaborators), assign them to earn a share of your product's profits, and set up automatic payments to automate the whole process.
In this post, I'll show you how to pay influencers on TikTok using CollabPay, an exciting new tool that streamlines the process of paying influencers a share of your product's profits to promote your brand on social media. Stay tuned!
CollabPay lets online store owners pay influencers for TikTok promotions
CollabPay is an app that helps Shopify, WooCommerce, and Squarespace store owners collaborate and pay influencers from all over the world. It allows store owners to assign a percentage of the sales generated by the products created through collaborations with influencers. So, if you create a product together with an influencer, they can get a cut of the profits when it sells.

How does CollabPay work?
CollabPay is straightforward to use and doesn't require any complicated setup or complicated integrations with your store platform. Here's a summary of the key steps involved:
First, you need to install CollabPay on your online store – Shopify or WooCommerce will work just fine.
Next, you need to go to the CollabPay dashboard and invite Collaborators (these will be your influencers).
Once you've added your collaborators, you can assign them specific products and assign them a percentage share or flat fee.
Now you can set up automatic payouts to your influencers if you want to automate the process.
Here's an excellent video tutorial on how to use CollabPay:
Shopify users
If you are using Shopify, simply go to the Shopify app store and install CollabPay onto your store.

WooCommerce users
Simply go to CollabPay's integrations and select WooCommerce. Follow the steps to install it in your store.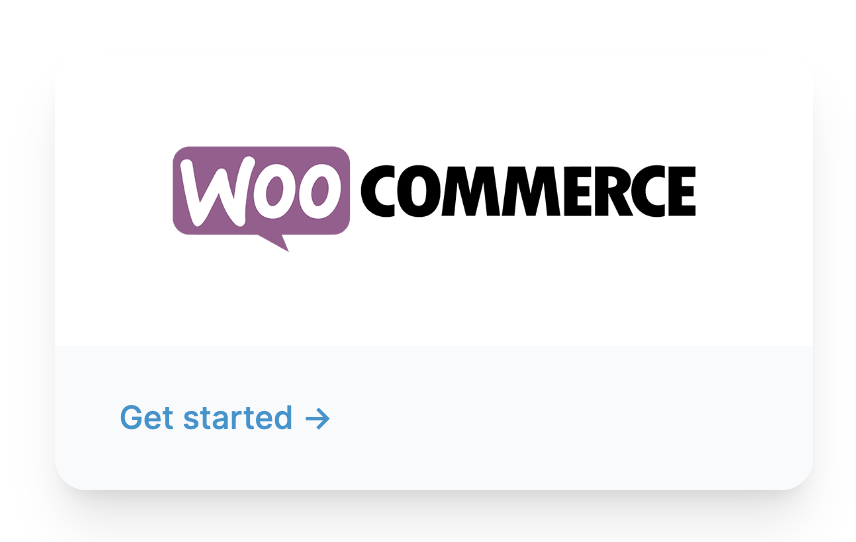 What are the benefits of using CollabPay to pay influencers?
There are many benefits of using CollabPay for paying influencers on TikTok. Here are just a few:
Avoid human error & save money
Letting CollabPay automatically calculate the profits of sales and paying the influencers completely removes the human aspect of the process.
Now you don't need an accountant to do it (saving money) or spend hours at the end of the month calculating the earnings and paying them manually. Simply install and set up CollabPay, and let the software do what it does best.
It can be such a headache doing this yourself, especially if you have many other tasks to do.
CollabPay streamlines the collaboration process
With CollabPay, you can easily manage your collaborations with influencers and set up payments with just a few clicks. Because of that, you can focus more on creating high-quality products and marketing them to your target audience rather than spending time on tedious financial tasks.
Besides, smooth collaboration means you'll be able to attract more influencers since you can easily offer them compensation for their efforts. That can help you expand your reach and build a more powerful brand presence.
CollabPay has a global reach
With CollabPay, you can easily connect with and pay influencers worldwide, no matter where they live. As a result, you can quickly build a global community of influencers who will help promote your brand and products.
Besides, you have the option of localizing your products, so you can tailor them to specific markets or audiences. That gives you more opportunities to increase your brand visibility and reach new customers.
CollabPay tracks all transactions
Thanks to CollabPay's powerful tracking tools and features, all transactions are fully transparent. That means you'll always know exactly how much each influencer makes from your products, and you can easily manage the payments that are due.
So, if you're looking for an easy, effective way to pay influencers on TikTok and expand your brand reach at the same time, be sure to check out CollabPay. With its powerful tools and features, it's the ideal solution for anyone looking to grow their business on social media.
Integrate the most trusted payment systems
CollabPay allows you to integrate Stripe or PayPal for trusted payouts to your influencers. This helps you automate the process and avoid human error when calculating their earnings.
Conclusion
Collaborating with influencers is an excellent way to promote products and grow your business – but ensuring they get paid correctly can be tricky if done manually. That's why using an app like Collabpay makes perfect sense; it simplifies the process of paying influencers by automating payments and tracking them in real-time, so both parties know exactly where their money is coming from at all times!
So if you're looking for an easy way to pay influencers on TikTok (or anywhere else), then make sure to try out CollabPay today!
Ready to dive in?
Automatically calculate, split & pay profits to product creators, influencers or sales reps! Start your 7-day free trial today.